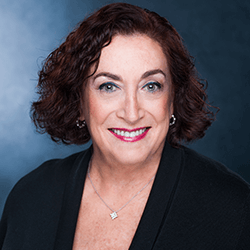 Ellen D. Tillman, MBA, CLU®, CHFC®
FINANCIAL ADVISOR
ELLEN'S EXPERTISE
Ellen Tillman works with business owners and professionals to help them crystallize what they want to accomplish financially from a personal and professional perspective. Most people have done a good job planning and have existing relationships with advisors. They spend a lot of time talking about these things but for some reason, the job does not get done. Ellen works with you to take action and complete the task.
At Ellen Tillman & Company, we want to understand your situation, present appropriate solutions and guide you through the process to make a decision. We have long-term relationships with our clients, working through various life stages and next generations.
EDUCATION AND MEMBERSHIPS
MBA: George Mason University
MS: Cornell University
BA: The George Washington University
Estate Planning Council of Montgomery County, MD
Million Dollar Round Table
National Association of Insurance and Financial Advisors
Rockville (MD) Chamber of Commerce


AWARDS AND RECOGNITION
By keeping current with insurance and financial product trends and providing guidance and outstanding service, Ellen has earned a reputation for integrity and true concern for her clients' needs. She is an Executive Council Agent (2004-2020)*, placing her among New York Life's top agents. She is a qualifying and life member of the Million Dollar Round Table,** which represents the top 1% of life insurance agents worldwide and is widely considered the standard of excellence in life insurance sales performance. In 2007, she qualified for the prestigious Court of the Table. In 2008, she was elected by her peers to serve on New York Life's Agents Advisory Council, representing the agent's point of view to company management.
*Council is an annual company recognition program based on agent production from July 1- June 30.
**MDRT is recognized throughout the industry as the standard of sales excellence in the life insurance and financial services business.
COMMUNITY INVOLVEMENT
Ellen has been active for many years in community service and fundraising organizations. She combines her leadership skills and ability to relate to people with a strong sense of ethical business practice. Ellen is a former co-chair of Create a Jewish Legacy of the United Jewish Endowment Fund and is also involved in The Network of the Jewish Federation of Greater Washington.
In her involvement with the Jewish Federation of Greater Washington, she is one of The Lions of Judah, philanthropic Jewish women who play a vital role in creating social justice, aiding the vulnerable and preserving human dignity. Ellen is a member of Congregation Beth-El of Montgomery County, MD and has served on various committees.
COMMON CLIENT CONCERNS
Ellen considers herself a problem solver:
Are you concerned about providing for your family or business if you die or become too ill to work?
Do you want to guarantee*** a retirement income you cannot outlive?
Do you want to maximize tax-deferred or tax-free savings?****
Do you want to leave a legacy to your family or a favorite charity?
Do you want to make sure you are offering your employees great benefits at a reasonable price?


*** All guarantees are backed by the claims-paying ability of the issuer.
**** Neither Ellen Tillman & Company nor New York Life Insurance Company, or its agents, provide tax, legal, or accounting advice. Please consult your own tax, legal, or accounting professionals before making any decisions.